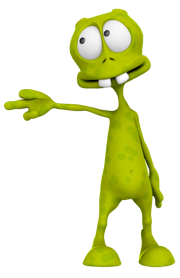 GDPR (EU) 2016/679
Oypla.com LLP contracts with various suppliers for the provision of various ancillary services, and these suppliers are sub-processors for the Client Personal Data. Oypla.com LLP undertakes appropriate due diligence with its suppliers to ensure that Client Personal Data is processed in accordance with the GDPR.
"GDPR" means Regulation (EU) 2016/679 of the European Parliament and of the Council of 27 April 2016 on the protection of natural persons with regard to the processing of personal data and on the free movement of such data as applicable as of 25 May 2018, as may be amended from time to time.
"Client Personal Data" means Personal Data provided or made available to Oypla.com LLP by its clients in connection with its provision of the services to its clients, customers and parcel recipients.
"Personal Data" means any information relating to an identified or an identifiable natural person (data subject) being one who can be identified, directly or indirectly, in particular by reference to an identification number or to one or more factors specific to his/her physical, physiological, mental, economic, cultural or social identity, or as otherwise defined under applicable Data Protection Legislation. Personal data which have undergone pseudonymisation, which could be attributed to a natural person by the use of additional information shall be considered to be personal data.
What do we do with your information?
When you purchase something from our store, as part of the buying and selling process, we collect the personal information you give us such as your name, address and email address.
When you browse our store, we also automatically receive your computer's internet protocol (IP) address in order to provide us with information that helps us learn about your browser and operating system.
Email marketing: With your permission, we may send you emails about our store, new products and other updates.
Consent
How do you get my consent?
When you provide us with personal information to complete a transaction, verify your credit card, place an order, arrange for a delivery or return a purchase, we imply that you consent to our collecting it and using it for that specific reason only.
If we ask for your personal information for a secondary reason, like marketing, we will either ask you directly for your expressed consent, or provide you with an opportunity to say no.
How do I withdraw my consent?
If after you opt-in, you change your mind, you may withdraw your consent for us to contact you, for the continued collection, use or disclosure of your information, at anytime, by contacting us at [email protected] or mailing us at: Oypla.com LLP Ruby Distribution Center, Homefield Road East, Haverhill, Suffolk, CB9 8QP, United Kingdom

Disclosure
We may disclose your personal information if we are required by law to do so or if you violate our Terms of Service.
Security
To protect your personal information, we take reasonable precautions and follow industry best practices to make sure it is not inappropriately lost, misused, accessed, disclosed, altered or destroyed.
Oypla.com LLP employ a layered approach of security controls to ensure that any systems processing personal data are well protected.
Oypla.com LLP proxies all connections originating from public networks into the internal network using DMZ or equivalent. Oypla.com LLP do not allow direct connections from public networks into any network segment storing confidential data. Oypla.com LLP have clustered firewalls in place to control and protect access to the network.
To detect a breach, Oypla.com LLP operate a number of tools and solutions to detect data breaches. Oypla.com LLP is implementing a Cyber Security Incident Management Policy for responding to data breaches.
If you provide us with your credit card information, the information is encrypted using secure socket layer technology (SSL) and is NOT stored on our database. Although no method of transmission over the Internet or electronic storage is 100% secure, we follow all PCI-DSS requirements and implement additional generally accepted industry standards.
Cookies
A cookie is a small file which asks permission to be placed on your computer's hard drive. Once you agree, the file is added and the cookie helps analyse web traffic or lets you know when you visit a particular site. Cookies allow web applications to respond to you as an individual. The web application can tailor its operations to your needs, likes and dislikes by gathering and remembering information about your preferences.
We use traffic log cookies to identify which pages are being used. This helps us analyse data about web page traffic and improve our website in order to tailor it to customer needs. We only use this information for statistical analysis purposes and then the data is removed from the system.
Overall, cookies help us provide you with a better website, by enabling us to monitor which pages you find useful and which you do not. A cookie in no way gives us access to your computer or any information about you, other than the data you choose to share with us.
You can choose to accept or decline cookies. Most web browsers automatically accept cookies, but you can usually modify your browser setting to decline cookies if you prefer. This may prevent you from taking full advantage of the website.

Age of Consent
By using this site, you represent that you are at least the age of majority in your state or province of residence, or that you are the age of majority in your state or province of residence and you have given us your consent to allow any of your minor dependents to use this site.
Google Analytics
We use a tool called "Google Analytics" to collect information about use of this site. Google Analytics collects information such as how often users visit this site, what pages they visit when they do so, and what other sites they used prior to coming to this site. We use the information we get from Google Analytics only to improve this site. Google Analytics collects only the IP address assigned to you on the date you visit this site, rather than your name or other identifying information. We do not combine the information collected through the use of Google Analytics with personally identifiable information. Although Google Analytics plants a permanent cookie on your web browser to identify you as a unique user the next time you visit this site, the cookie cannot be used by anyone but Google. Google's ability to use and share information collected by Google Analytics about your visits to this site is restricted by the Google Analytics Terms of Use and the Google Privacy Policy. You can prevent Google Analytics from recognizing you on return visits to this site by disabling cookies on your browser.
Changes to this Privacy Policy
We reserve the right to modify this privacy policy at any time, so please review it frequently. Changes and clarifications will take effect immediately upon their posting on the website. If we make material changes to this policy, we will notify you here that it has been updated, so that you are aware of what information we collect, how we use it, and under what circumstances, if any, we use and/or disclose it.
If our store is acquired or merged with another company, your information may be transferred to the new owners so that we may continue to sell products to you.

Questions and Contact Information
If you would like to: access, correct, amend or delete any personal information we have about you, register a complaint, or simply want more information click here.